Paris, the city of love, art, and fashion… One of Europe's most magical and impressive cities.
Paris is known as a romantic city and is the focal point of those who want to go on vacation as a couple. We hear the phrase… Paris, the city of love… Such a perception may arise when you consider going to Paris with your friends. We destroy these perceptions!
You can come to Paris with your group of friends and have the most enjoyable holiday of your life. We will help you to have an unforgettable and enjoyable holiday. Let's start if your energy is full.
How many days you go to Paris is very important. You need to clarify this issue before you go. And in order to use your time correctly, you should plan at least the main lines in advance.
You also need good research, but we will lighten your burden a little, to do this. That's why you can decide exactly what kind of holiday you want and choose a travel route accordingly. Fortunately, all the options are here!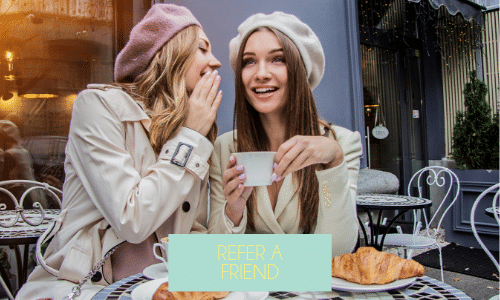 First of all, let's start with the most popular, these are the places you must see. And you can determine the places according to the number of days you will stay and what kind of holiday you want to spend.
After that, we'll have some lesser-known and fun suggestions for you. We hope that we can be a good guide for you with our short suggestions on where to eat what to drink. Let's start!
Visit The Eiffel Tower
The Eiffel Tower, one of the symbols of Paris, is a magnificent work that should be at the top of your sightseeing list. You can enjoy each floor of the tower consisting of three floors and enjoy the impressive view of the city with your friends.
Enjoy dining against the view of the city at the 58 Tour Eiffel restaurants on the first floor of the tower and the Michelin-starred 'Le Jules Verne' restaurants on the second floor. Choose to visit the Eiffel Tower, especially at sunset.
Eiffel Tower Tours And Other Tours Including The Eiffel Tower Tour:
Champ de Mars
The big green area right in front of the Eiffel tower. You can have a good time with your friends in the huge park area where you can take beautiful photos with the Eiffel tower and have a picnic.
Seine River Cruise
The Seine, which lies in the middle of Paris and separates the city from Paris, is one of the most touristic places in the city. You can admire all the beauties of the city with your friends by taking a boat trip on the Seine. Don't miss a night visit with your friends for an unforgettable exploration of the unparalleled beauty of Paris, sparkling at night.
Including River Cruise Tours:
Or Rent a Boat Directly
This unique collection of fun things to do in Paris can't be completed without renting a boat!
The Upper Canal de l'Ourcq itself is an extension of the Saint Martin Canal feeding from the Seine, you can rent an electric boat from Marin d'Eau Douce and spend a few hours with friends exploring the waterways in the northeast part of the city.
This is a very cool thing to do in Paris!
The boats can accommodate 5-11 people depending on which one you rent, and there are larger sizes of removable tables so you can even have a picnic on the boat!
Louvre Museum
The Louvre, where unique artworks from Greek, Roman, Egyptian, and Near Eastern cultures take place, is one of the first places that come to mind when it comes to Paris. It is almost impossible to visit the gigantic Louvre, which consists of seven parts, in one day.
Opened in 1793 and one of the largest museums in the world, the Louvre is one of the indispensable places to visit in Paris. You can spend pleasant moments with your friends in this art paradise where you can see the Mona Lisa, Venus de Milo (Venus of Milo), and Samotrakeh Nikes.
Louvre Museum Tours:
Notre Dame Cathedral
We recommend you to eat 1 hour before coming here. Because you can get hungry while climbing that many stairs. You can also wait in line before entering. Since they take group groups, your waiting time can be a bit longer. When you enter the cathedral and see the beauty of Paris from the top of Notre Dame, you will realize that it is worth the wait and the stairs.
Lovers Bridge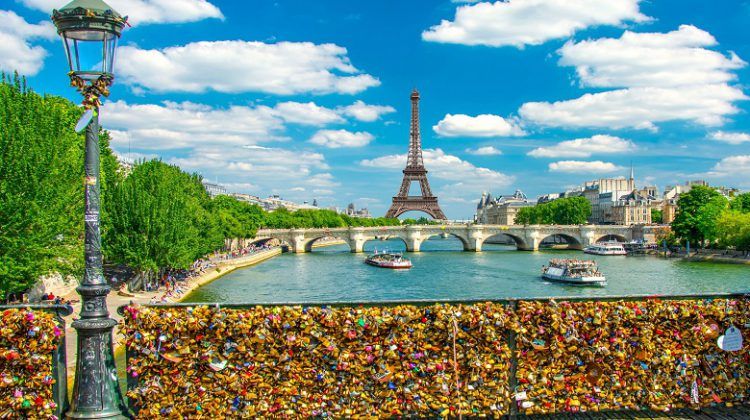 After leaving Notre Dame, you may want to stop by Lovers Bridge, which is very close there. You can also throw a lock if you have someone you love or for friendship with your friends. Even if it sounds ridiculous, it would be nice to leave something about you there as a memory. Try!
Sacre Coeur and Montmarte
These two places are actually the same. Montmarte Hill is again a hill with an excellent view overlooking Paris. Sacre Coeur is slightly higher up the hill. Visit the Sacre Coeur church on Montmartre Hill, one of the city's popular spots. This Roman Catholic church and small basilica, dedicated to the sacred heart of Christ, will enchant you with all its splendor and design.
You can instantly experience the movie scenes shot there as you pass through the colorful buildings and charming streets of Montmarte. Beyond the view, the liveliness we will experience here is wonderful. Narrow streets, tiny shops, beautiful stores, restaurants, cafes, chirpy people; All of these promise you a place where you will have a wonderful time.
Le Jardin du Luxembourg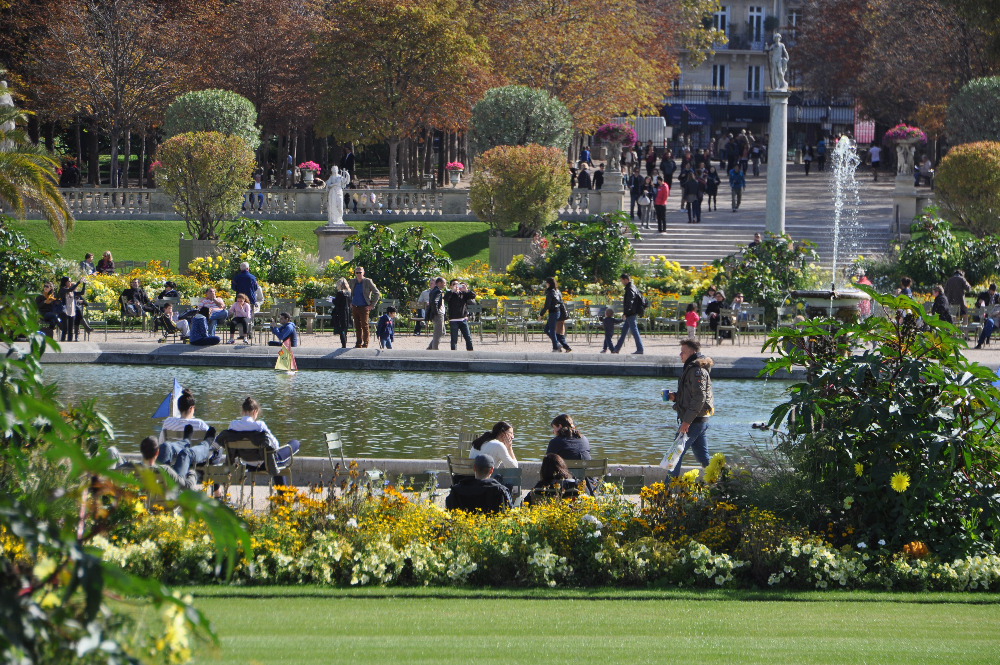 You can take a little stroll in the Jardin du Luxembourg (Luxembourg Garden), one of the most popular parks in Paris, right next to Sorbonne University. In this park, which attracts many travelers with its walking paths, fountains, statues, and the view of the Luxembourg Palace. You can lie on the grass and have a pleasant picnic experience.
Orsay and Orangerie Museum
The Orsay museum was an old railway station on the left bank of the Seine River. The Orsay Museum contains sculptures, paintings, furniture, and photographs, mostly of French art, created between 1848 and 1915. The museum is best known for its large impressionist collection, including works by painters such as Monet, Degas, Renoir, and Cezanne.
Orsay and Orangerie Tours:
The Orangerie Museum is right across the river. Impressionism, post-impressionism, and paintings of the Paris School are exhibited in the museum. There are works by painters such as Paul Cézanne, Henri Matisse, Amedeo Modigliani, Claude Monet, Pablo Picasso, Pierre-Auguste Renoir, Henri Rousseau, Chaim Soutine, Alfred Sisley, and Maurice Utrillo.
The former conservatory of the Tuileries Palace, the museum building is at the southwest entrance of the Tuileries Garden at Concorde Square, by the Seine River. Opposite the museum, in the old tennis court building at the northwest entrance of the garden is the Galerie Nationale du Jeu de Paume, which is used as a contemporary art museum. Do not leave without visiting the Tuileries Garden. Here you can spend a day lost in art and nature.
Champs Elysees and Arc de Triomphe
Champs Elysees is the most famous and most beautiful street in Paris. The French call it the most beautiful boulevard in the world. You can see beautiful shops, parks, and cafes along the street. You can make an efficient journey as far as Arch de Triomphe by leaving the Louvre museum and walking in the chapel.
Arc de Triomphe Tours:
Versailles Palace
Versailles Palace is a bit far from the center and you can go by train. Considered a UNESCO heritage, this palace is a historic French castle. There is no bathroom or toilet in the palace, which has a very large structure. The reason for this was that the nobles could meet their needs wherever they wanted in the nobility understanding of that time. When you go, you should take your time to visit the separate garden to visit the palace. You can spare 1 day here.
Versailles Palace Tours:
Disneyland
If you think Disneyland is only for kids, you'd be wrong! You have to go early to have a colorful and fun day. Don't say what to do there, there are lots of activities and places to visit.
Moulin Rouge Cabaret Show
Paris is also famous for its cabaret shows. If you want to discover what's inside the red mill, which has become the symbol of Paris, watches the moulin rouge show. You will love this dance and light show. It is useful to buy your tickets in advance.
Moulin Rouge Show Tickets:
Galleries La Fayette
Not without shopping, of course!
LaFayette, one of the most famous shopping centers in Paris, is a place that shopping enthusiasts will admire. You can go to this huge shopping place, where you can find all the famous brands in the world, just to see its magnificent design. Be sure to stop by this fascinating place, which offers a completely different atmosphere with its historical architecture and magnificent dome.
Catacombes de Paris
Legendary, scary, and interesting place. A unique visiting point. You can go underground and experience the dark side of Paris. Night tours are also available. It was a network of tunnels built in ancient times to consolidate old stone mines, now they exhibit the remains of more than 6 million people in an artistic way. It offers a normalized death experience for human beings.
Stretching south from the Barrière d'Enfer (Hell's Gate) old city gate, this tomb was created as part of the city's effort to eliminate overflowing cemeteries.
They contain bones representing nearly 2,000 years of history, and their construction was a unique civil engineering project that helped the birth of the city today.
See a different and totally amazing side of the "City of Lights" in a unique adventure under the streets of Paris you walked!
Take the Big Bus Tour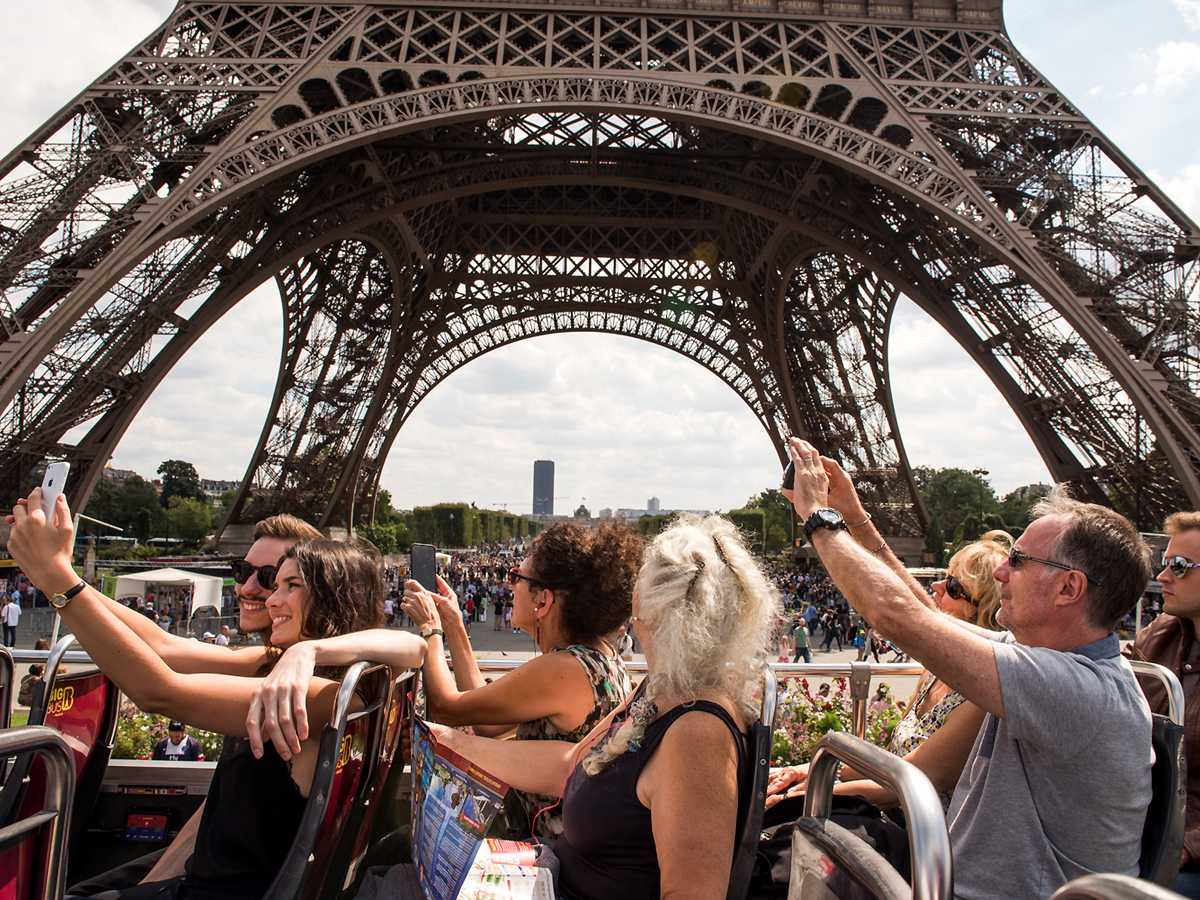 With Big Bus, you have the opportunity to visit all of the popular places we mentioned. While traveling by bus, you can see everything in order and without losing time.
It takes approximately 2 hours and 20 minutes. There are 10 stops, and from these 10 stops, you can get on the buses starting at 09:15 with a frequency of approximately 5 to 15 minutes. Get off at any of the Eiffel Tower, Champs de Mars, Opéra Garnier, Louvre-Pyramide (Big Bus Information Center), Louvre-Ponts des Arts, Notre Dame, Musée d'Orsay, Champs-Elysées, Grand Palais, Trocadéro stop After seeing things, you can get back on the route from the stop you got off or from another stop according to your route and continue the route.
Big Bus Tours:
Taste The Best Cocktail in Paris
Similar to the handmade coffee revolution, custom-made cocktails are becoming more and more popular with food enthusiasts and visitors alike. While the general online recommendations are good, check out the promising bar La Resistance in the Marais neighborhood.
The philosophy behind French cocktails is balance – you should never taste a drink and think "oh, it's vodka/whiskey/lime in it", and the head bartender's carefully selected menu ensures that you drink something you can never drink.
Of course, again, luckily, we have compiled the best cocktails you can try in most Paris and we also left a link so that you do not miss the wonderful wine tasting opportunities. Cheers!
Taste The Delicious Parisian Foods
In addition to its beautiful features, Paris also stands out with its food. Fortunately, we have compiled dishes that you should not miss. You can find it here:
Walk Around The Street Markets
Is there anything more French than a classic street market to buy fresh produce, meats, and cheeses?
The Marché Bastille is one of the largest in the city and takes place on Thursday and Sunday mornings, but the city's market streets are also great for a casual afternoon stroll.
Rue Montorgueil in the 2nd district, Rue Mouffetard in the 5th district, Rue Poncelet on the 17th, and Rue des Levis on the 17th are the more informal market streets where you can buy delicious pate, strawberries, and freshly baked baguettes for a picnic.
Explore A Forgotten Railroad
Ok, now this is fun! It is also one of the unusual things to do in Paris. Paris is an old city and many of its ancient ruins have become fun places to explore. Similar to the Promenade Plantee, a disused railway line, the Petite Ceinture (small belt) surrounded Paris between 1852 and 1934. After it fell into disuse state, some parts of it were opened to the public since 2007. A charming and quiet place to take a walk – you won't feel like you are in Paris anymore!
Is this fun information tour enough for an amazing holiday with your friends? Even too much, right! We hope you will have time to do it all.
Stay friendly!
Seyma Ozdemir