Paris is the capital of love, fashion, art, and many other beauties… One of them is brunch. Let's look at the places where you can have breakfast and brunch in Paris.
Everybody loves brunch! Whether it's an old-fashioned roast or a trendy avocado toast, a slow and enjoyable brunch with friends is the best way for a nice weekend. In recent years, brunch culture has become more prevalent in Paris. In fact, Parisians love brunch so much, the word 'bruncher' literally means brunch, so you can't pass without brunch for any Paris trip, can you?
As Paris is a city that stands out for its culinary delights, it's no surprise that there are some surprising brunch options. Brunch is the perfect dish to get to know French culture. Flaky pastries, the best bread in the world, and, of course, fluffy omelets make Parisian brunches stand out. We will share with you the most favorite places for the best brunch in Paris! So if you prefer casual or stylish, sweet, or savory, you'll find your perfect Paris brunch on this list.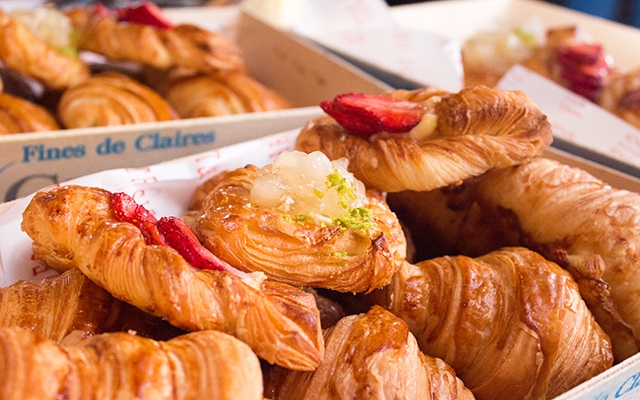 Parisian Brunch Menu
Yes, before we look at the brunch places where you're going to brunch, let's see what's on the Parisians' brunch menu.
In Paris, eggs and salty foods, especially cheese, are often not eaten earlier in the day. Instead, it's just a lot of coffee. It is accompanied by a lot of espresso, coffee with milk, even hot chocolate, perhaps a simple pastry such as a croissant.
Parisians keep breakfast and brunch pretty light. They eat heavier lunch and dinner also eat late dinner. That's why they're less likely to be insatiable when they wake up. Sure, breakfast in Paris looks very carb-free, but it all comes down to calories: a single croissant has fewer calories than the average American-style egg and bacon or even a Starbucks bun.
The brunch menu in Paris is diversifying day by day. It offers an experience beyond croissants, crepes, and baguettes, as thought.
Eggs Benedict
Avocado Toast
Bread is served in different ways, avocado on toasted. Avocado toast with eggs is one of the favorites.
Maple-Pecan
Croque Monsieur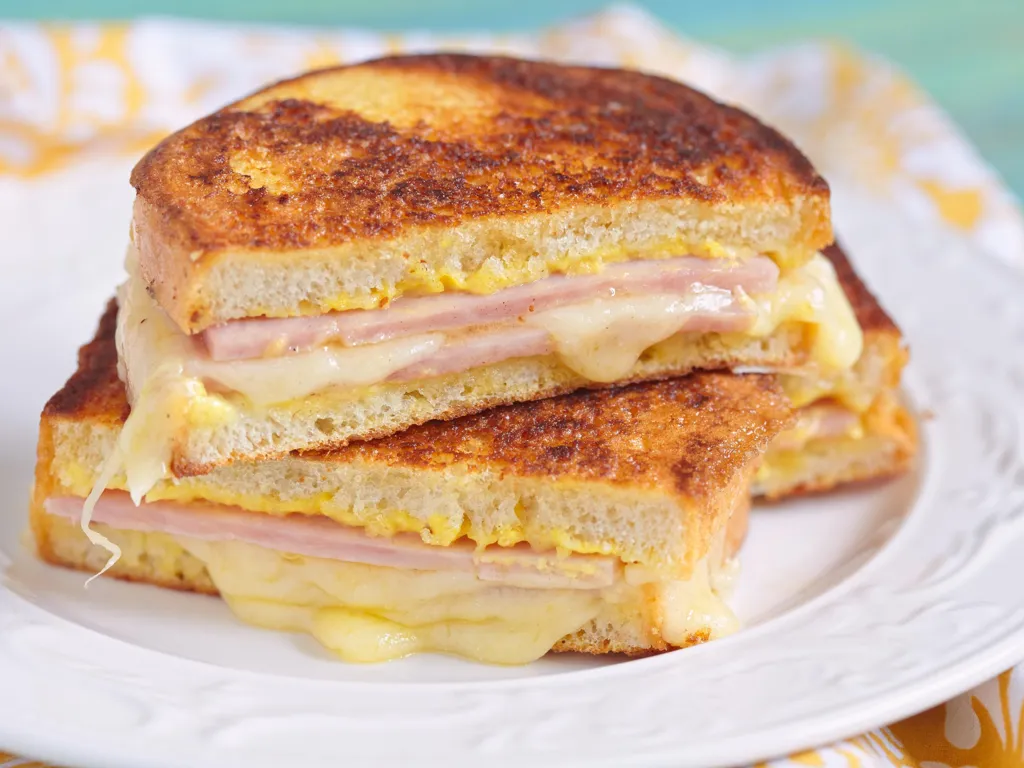 Shakshuka
Shakshuka is a dish of eggs poached in a spiced sauce of tomatoes. It has its origin in North Africa (Algeria, Morocco, Tunisia), although the dish is hugely popular in the Mediterranean and Middle Eastern regions.
Chia Case
The Chai case also has a variety of different fruits and dried nuts and other ingredients. Experience the case that suits you according to your taste buds!
Bacon Pancakes
Cinnamon Bun
Their menu changes seasonally, but look for big brunch plates with eggs, bacon, and pancakes; or go lighter with a yogurt parfait with raspberry purée and chunky granola.
Club Sandwich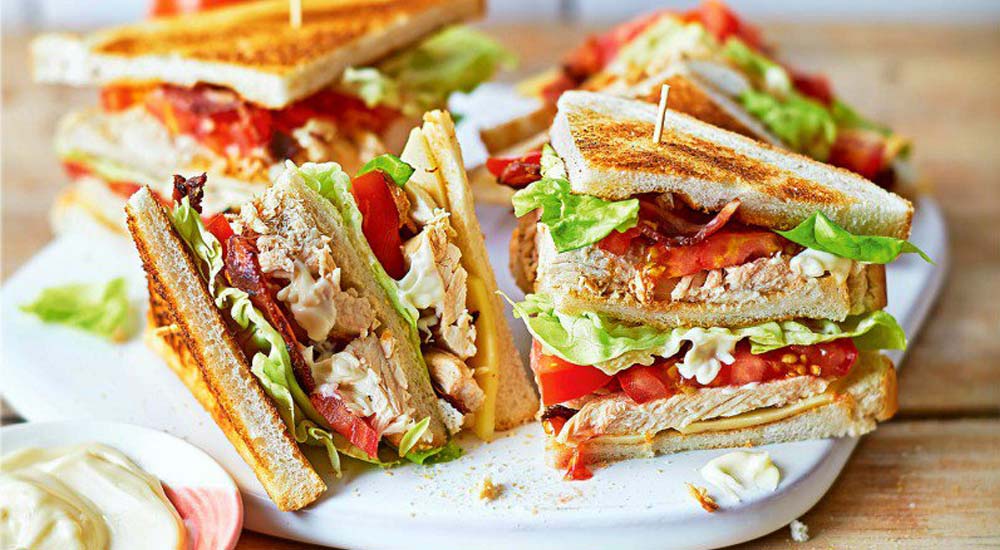 Raspberry Purée
Chunky Granola
Yogurt Parfait
French Toast
French Crepe
Croissant
Francala (Baguette)
Brunch Places
The Classic Brunch – The Saint-Régis
A classic café with a relaxed atmosphere, located on the cobbled streets of Île Saint-Régis. People watch from the table on their charming terrace and enjoy a real Parisian brunch. Saint-Régis serves delicious classic breakfasts and brunches, as well as more gourmet meals.
Options on Sunday. Their menu is pretty typical, so many dishes are extremely well put together and full of flavor! Fresh toast, eggs Benedict, omelets, and pastries are local favorites, but specialties like shrimp make a great addition to your brunch selection.
The Chill Brunch: Le Loulou Friendly Diner
This cozy restaurant offers delicious smoothie brunch and classic dinner dishes. It's the perfect place to get energized in the middle of a busy day with excursions. Sweet options such as chia bowls, French toast and fresh fruit are complemented by delicious options such as the famous avocado toast and a club sandwich. Loulou is one of Paris' best brunch. So it gets quite busy on weekends. Plan to arrive early to add your name to the list, but don't worry, the line is moving pretty fast!
The Brunch With a View: Monsieur Bleu
If you have dreamed of a brunch with a stunning view of the Eiffel Tower, Monsieur Bleu will make your dreams a reality! With an unmatched view of the Eiffel Tower, it's hard to believe the food is still the shining star of Monseieur Bleu. Attend gastronomic Sunday brunches or order à la carte. You can make choices such as a homemade lobster roll or a basket of fresh French pastries. It's best to book, especially if you're visiting in the summer.
The Trendy Brunch: Season
For the trendiest brunch in Paris, head to Season in the Marais neighborhood! This new local favorite features chic interirors, instagrammable drinks and one of the best brunches in Paris. Their fresh take on brunch classics has made Season one of the city's go to brunch spots. Their maple-pecan, bacon pancakes are the perfect sweet and savory combo, and they serve up a killer egg sandwich among other goodies!
Season's coffee menu is full of trendy beverages like matcha tea and turmeric lattes, because what's brunch without a tasty drink? This place also offers almost everything on their menu without gluten, so Season is a great pick if you're gluten-free!
The Most Parisian Brunch – Cafe de Flore
This famous cafe was once owned by Ernest Hemingway, F. It was a favorite spot for writers like Scott Fitzgerald and Ezra Pound. Filled with many years of tradition, Cafe de Flore will make you feel like you've returned in time. The tranquil interiors take a break from the busy Boulevard at the front, or sit at one of the outside tables and watch Paris.
Omelets and Croque monsieur are simple but elegant and you can try any of their homemade desserts. If you don't have time for a full brunch, Café de Flore is also the perfect spot for a chic drink in Paris.
The Luxe Brunch – Hotel Plaza Athenee
A gourmet brunch at Plaza Athenee is the ultimate indulgence. Set in a gilded room filled with glittering chandeliers, the dining room setup is luxurious. Their set menu
it consists of a 3-course meal with fresh juices, coffee, champagne, pastries and plenty of sweets and even a cheese platter!
Brunch is led by Michelin-starred chef Alain Ducasse, so prepare for the culinary experience of a lifetime. If you prefer musical brunch, you will be serenaded by talented live musicians during the meal!
A Sunday brunch menu is available. This brunch is an experience you'll cherish forever!
The Healthy Brunch: Cafe Mareva
Cafe Mareva specialises in gluten-free and dairy-free brunch dishes. A variety of spicy brunch waffles, sweet pancakes, pastries and smoothie bowls await you at Mareva Cafe. This café is one of the most affordable of the best brunches in Paris. The service, great food and generous portions have made Cafe Mareva a neighborhood favorite.
The Unlimited Brunch: Chez Casimir
This cozy restaurant definitely offers one of the best brunches in Paris! Chez Casimir has both a surprising quantity and expected quality. The Brunch menu includes an unlimited sweet and savory buffet and a specially prepared main course.
All brunch dishes are homemade and offer classic French specialties. Smoked salmon, fresh deli salads, and cheeses are part of the salty buffet. The dessert buffet has many options!
Choose from pastries, chocolate cake, cookies, fresh fruit, compotes, and crumbs, or try some of everything! The restaurant is quite small. So make sure you make your brunch reservation by phone in advance.
The Fusion Brunch – Marlon
Thanks to the California-inspired decor and kitchen, brunch at Marlon makes your day a little sunnier. Complete with cacti, retro signage, and plenty of palm leaves. You'll feel like you're on the California coast at Marlon. The Brunch options are seemingly endless, so there's something for everyone. Their menu includes breakfast burritos, churros, açai bowls, ricotta toast, and even salmon tacos among the more classic brunch offerings. Since this place is popular and limited, be sure to make a reservation!
The Rooftop Brunch – Terrass' Hotel
Terrass Hotel has an amazing atmosphere and delicious food. Are you hoping to enjoy a gourmet brunch with a rooftop view in Paris? You'll find what you're looking for at the Terrass Hotel.
Located in the heart of Paris, this hotel is within walking distance of the Louvre and Notre Dame. Sweet and savory buffets are the mainstay of brunch at the terrace. But their offerings fluctuate to include fresh, seasonal ingredients.
Benedict Paris
One of the most popular brunch places in Paris is Benedict Paris. It opens its doors at 12:00 on weekends and if you're not there on time, it's almost impossible to find a place to sit.
Benedict's name in Paris has different varieties of egg Benedict that are delicious from each other. Traditional, avocado, cheddar cheese, Italian style… There are even truffles. For those who do not like eggs, there are also different alternatives, such as sandwiches, burgers, salads, a plate of mozzarella.
Le Pain Quotidien
The name Le Pain Quotidien is based on a childhood memory of its founder, Alain Coumont. His father didn't like the bread he bought easily and said, "this is not daily bread." Alain Coumont used his father's words to call the store he opened "daily bread" and made it the principle of the store.
Ben Le Pain Quotidien's breakfast is very popular because here you can find many different varieties, such as croissants, baguettes, juices, omelettes, granola. Especially dark, white, milk, hazelnut, such as varieties of bread, you should definitely try the chocolate!
Le Fumoir
You can choose Le Fumoir as a tea time, lunch and dinner, bar or brunch.
Le Fumoir Restaurant, where you can find Scandinavian breezes on its menu, is located directly opposite the Louvre Museum. The long brunch, which lasts from 11.30 am to 15.00 on Sunday, has different alternatives such as salmon, egg varieties, pancake.
Holybelly 5
This small cafe near Places des Vosges is where creators gather around their laptops with hot Swedish-style cinnamon buns and excellent coffee. And it's the definition of comfort that families share large portions of egg-topped avocado toast. They offer non-dairy options such as soy and oat milk in their hot and iced coffee. Look at their old bikes in front, they sell one a month under a special program.
If you are thinking about what to eat, drink in the evening and which cafe to end the day, you can check these blogs here!
We tried to show you the colorful and varied brunch options of Paris. We hope you've found the most delicious and suitable place for yourself. Have you decided what to eat?
Bon Appetit, bruncher!