After all the things to do in Paris, it's Halloween! It's not long before Halloween. That means summer's over. But will the fun end? Never! Paris has so many activities for the Halloween.
Is your costume ready?
Let's first look at the Halloween-related tours you can join when you come to Paris.
Games and Tours
Paris: Mona Lisa Curse Exploration Game and Tour
In this game, you will go on an adventure around the city while trying to escape the Mona Lisa curse via your smartphone. You will unlock stories unheard of. And you will discover haunted places such as Notre Dame Cathedral, Sainte-Chapelle, Pont Neuf and more.
On this tour, you will visit iconic and secret places in Paris and learn horror stories. You will explore the Pont Neuf, dele de la Cité and Tuileries Garden. Walk along the Seine river and solve the Mona Lisa mystery!
Solve clues and unlock horror stories as you stroll through the haunted streets of Paris. Each clue will take you from one place to another so it will give you precise directions so you won't need a map, GPS, or guide. Sounds fun, right?
Paris: Dark City Secrets Walking Tour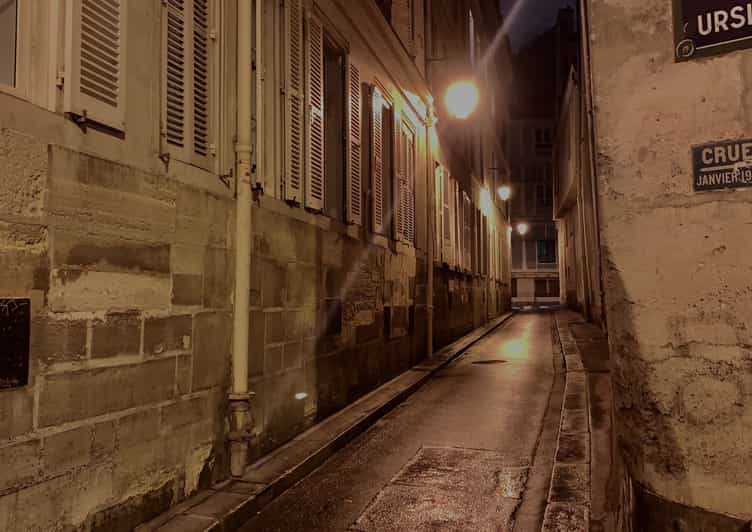 Experience the dark side of Paris during a creepy evening walk. You will discover the historical cinemas, crimes and fantastic stories that shaped this city story.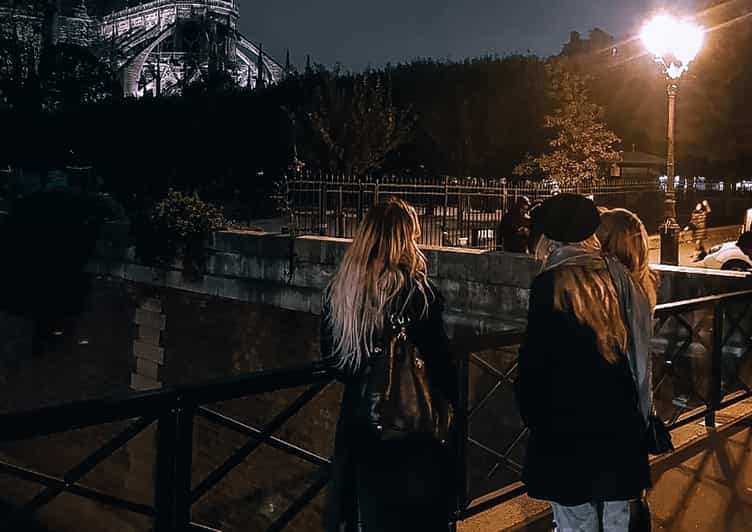 You will explore the main site where public executions are held and learn more about the most famous Paris ghosts. Discover the Templars, a modern secret society with great history, and you'll find the Demons in Notre-Dame Cathedral. Cursed places await you!
Activities and Places
If you're in Paris on October 31, there are definitely options and activities to make a Halloween at the city of Lights suitable for all ages. From haunted mansions and underground tours to scary movie marathons, it can be terrifying if you know where to look to celebrate Halloween in Paris!
Hang Out With Wax Ghosts At The Musée Grévin
Every Halloween, the Paris wax museum comes alive. Day visits by international superstars to tour wax figures and take a few selfies are as usual but the museum comes alive at night! Can you tell the wax figure or the real one from someone?
Disneyland For a Magical Halloween
Disneyland Paris is celebrating a few scary villains in addition to your favorite princesses and characters for a Halloween special! The daily parade will have a new spooky look, be on your guard because a few spooky villains will be lurking where you least expect them!
Dare To Enter The Manoir de Paris
The only official haunted house in Paris! To go to the Manoir de Paris are taking over a poison! Manoir de Paris is the capital of the Paris Halloween experience, from specially created escape games and intimidating performances. If you're easily scared, we recommend avoiding the Manoir de Paris, as this visit will wound you up with its realistic scary characters, not to mention spooky costumes, special effects and flashing lights in the dark. Come in if you dare.
Halloween And Chocolate, Perfect Match In Coco Story
You'll need to head to the Chocolate Museum for a more palatable Halloween event in Paris. As well as learning all about the history and making of chocolate, you'll find dedicated Halloween workshops to make spooky chocolate treats that are perfect for the whole family!
Join The Tape Face Pantomime Show
If you're into extraordinary events but don't like to be scared, then it's a good thing that the Broadway hit musical is playing at Theatre Marigny. When the main character is a ghost and hunts down a psychic to help him, you get goosebumps with special effects applied on the scene. You'll laugh more than you'll be afraid. This is a creepy but entertaining performance , Tape Face, an eccentric-looking and mysterious pantomime with thick black stripes covering its mouth, doesn't need much to entertain the crowd. It's just silence.
Go To The Land Of The Dead In Paris Catacombs
Nothing exclaims Halloween more than an underground trip to the land of the dead, Paris's own grave. How did these bones get here, under the city of Lights?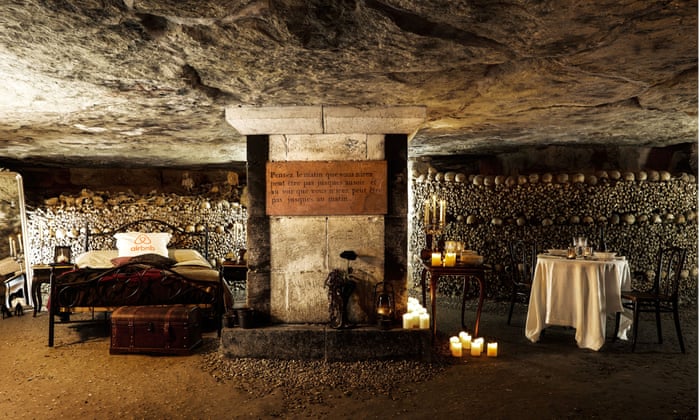 This may be the best place in Paris to celebrate the Halloween. There are a lot of urban legends about this place. As you travel underground, you can tell each other these stories and spend Halloween in the most fun way. Or should I say scary? This is entirely depend on you.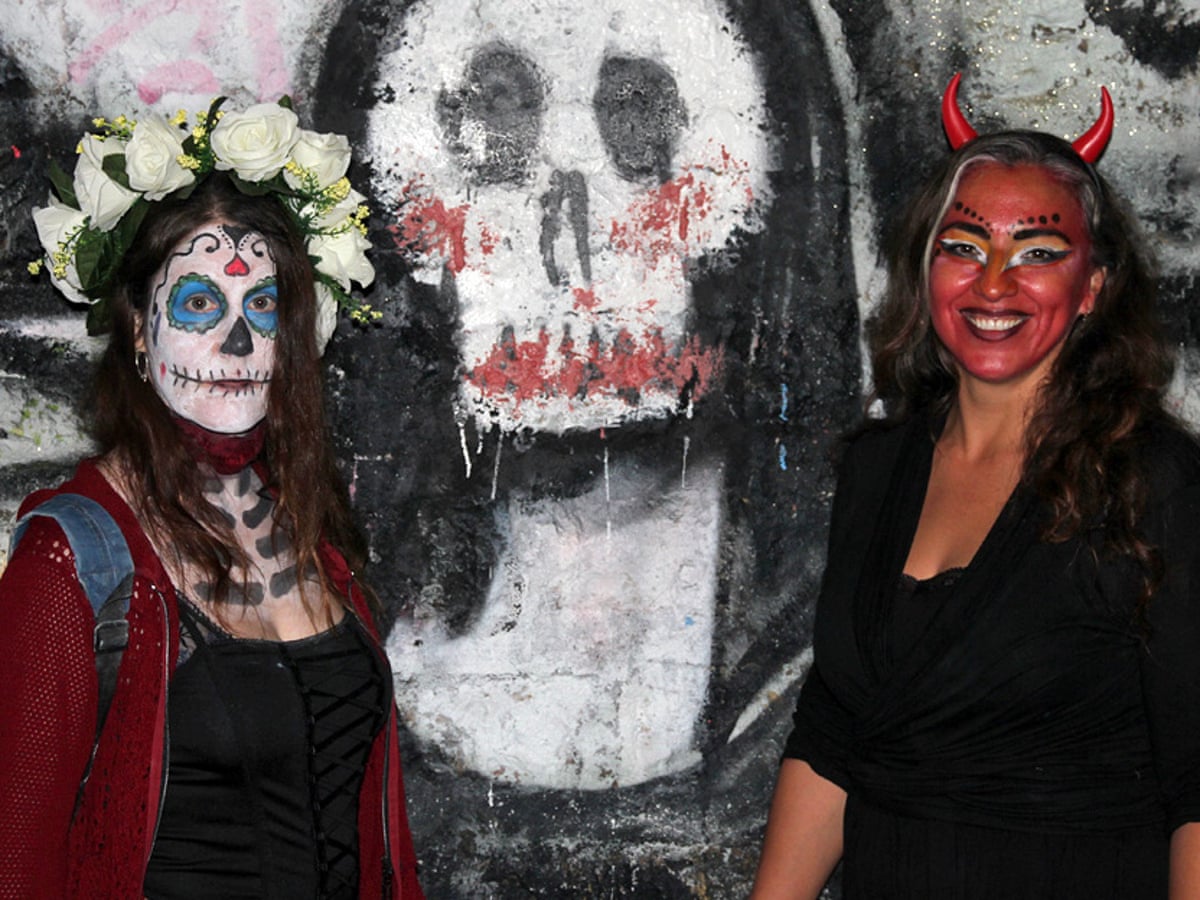 Visit Le Pere Lachaise Cemetery
The cemeteries of Paris are at least as popular as all other features. You can visit Le Pere Lachaise on Halloween.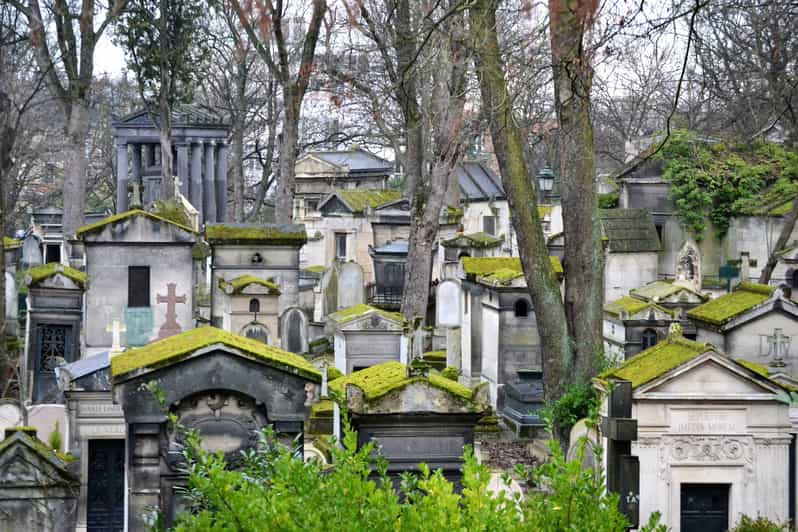 Halloween At The Zoo
Snakes, bats, spiders, Wolves … All the classic Halloween creatures live at the Parc Zoologique de Paris and are in good condition . For Halloween, separate the up-close, personal and facts from fiction with these fascinating animals. The zoo will be specially decorated for the holiday and experts are on hand to help you overcome your fears.
What You Need To Know About Paris Costume Shops To Do All This
You can find the most beautiful costumes for Halloween, shops in Montmartre. Apart from that, interspersed throughout the city are costume shops with unique outfits to buy or rent, often in corners you'd never expect. If you need a costume, most are also open throughout the year. Here are some suggestions, we're sure you'll be the best dressed this Halloween!
À La Poupée Merveilleuse
Aux Feux de la Fête
Au Fou Rire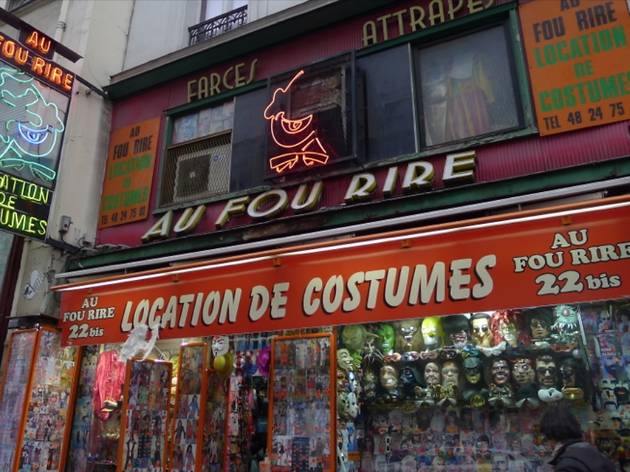 Au Cotillon Moderne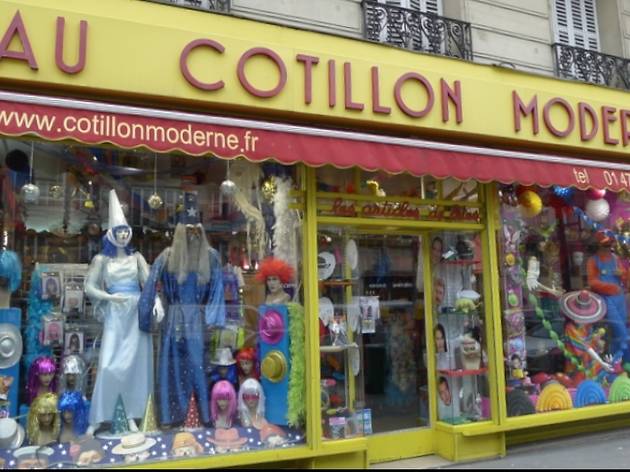 You can choose your Halloween costume from many costume shops like these. Besides, it's not hard to find a costume shop in Paris. Open your eyes!
Apart from all these events, venues and tours, you can also participate in Halloween concept parties and celebrations in beautiful cafes and bars in Paris. Have the best Halloween ever.
Stay creepy! 🎃